Hotel
Hoteliers are aware of the challenge resulting from the increased need for security experienced by their customers and, at the same time, also take over new tasks to minimise health risks in attending to their guests from all over the world. HEL-WACHT, as a security service provider, supports the hotelier so that he/she can dedicate his/her attention to customer service while the wish for protection, security and order is being considered.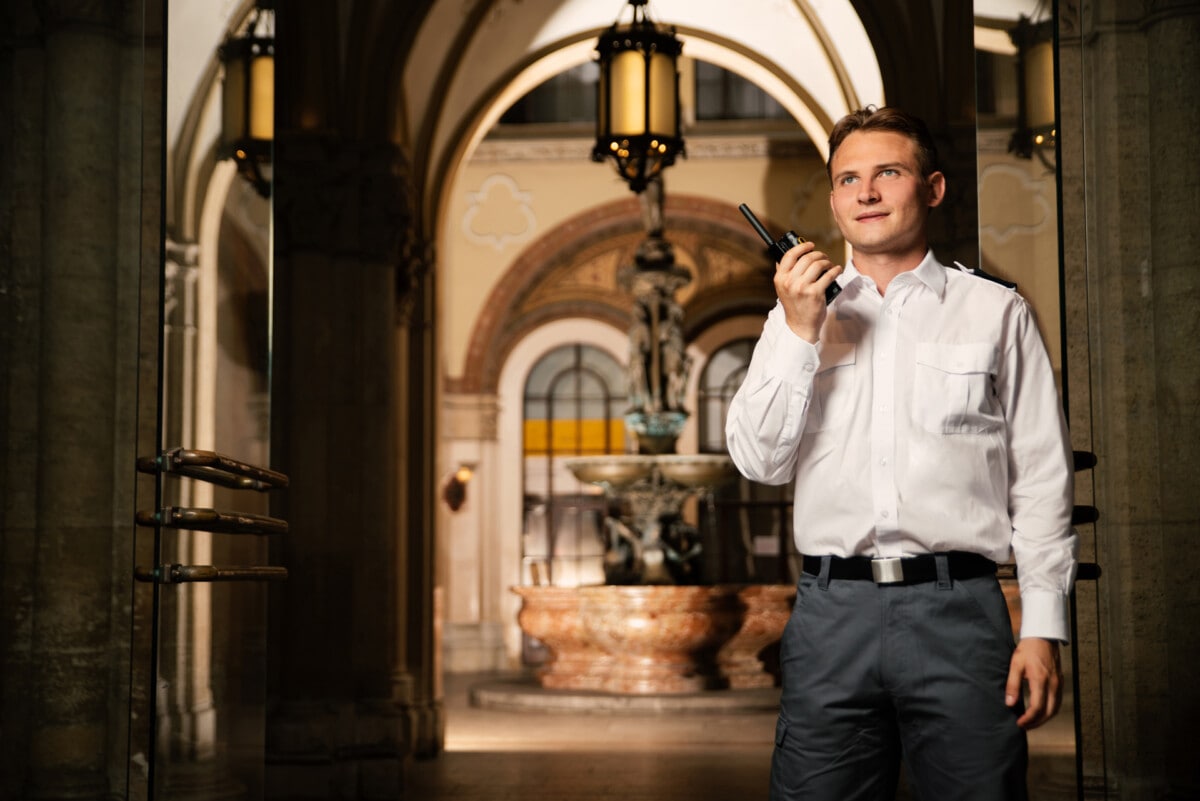 Hotel guards by HEL-WACHT
The well-being of your guests is also our concern. Qualified hotel guards by HEL-WACHT show preventive presence in the hotel lobby, make security rounds on all floors of the hotel and survey the outdoor area. They pay attention to conspicuous circumstances, e.g. unattended baggage or blocked escape routes. Security staff discreetly support you in enforcing the house rules and take de-escalation measures, if needed. They are service-oriented and friendly, thus giving guests and employees a feeling of safety and protection, always at your side.
Get a quote.

Call us for more information and discuss your individual requirements with HEL-WACHT.

Contact us now