Healthcare
For many years, HEL-WACHT has been a service provider in healthcare. We take care of hospitals and nursing homes all over Austria. Within the framework of security service outsourcing, we constantly perform new services, e.g. taking people's temperature during access control or supervising the compliance with hygiene regulations.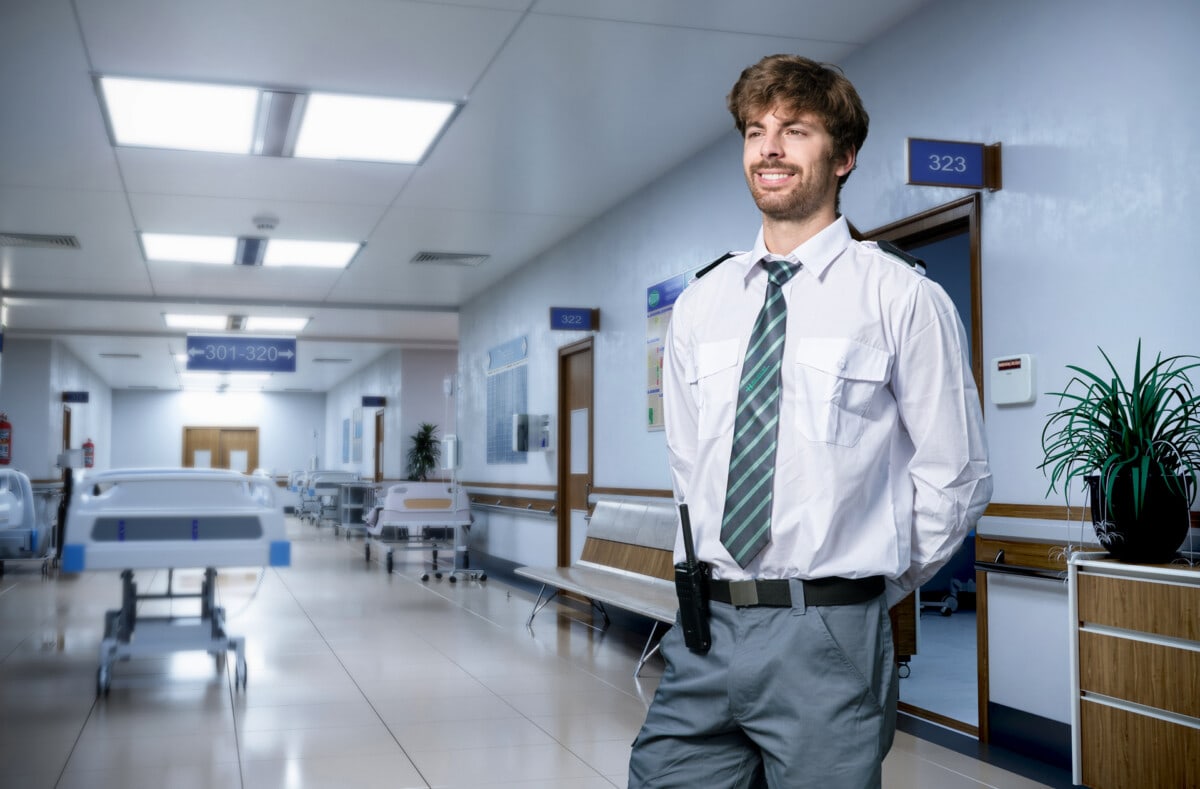 Security in healthcare
Apart from securing objects at night with regular rounds and technical monitoring of alarm and/or video systems, HEL-WACHT provides for assistance at the reception and inside the hospital itself.
Only a few years ago, security service for hospitals was still primarily focused on the receptionist, guard service or welcoming service, giving information or complying with visiting hours. Today, the services have been extended. Visitor management requires consistent procedures. These include, for example, to push back aggressive visitors, implement the house rules and guarantee the required rest for patients. If verbal or physical limits are overstepped, our staff is there to initiate measures. Our tasks also include the prevention of damage to inventory and medical equipment.
Get a quote.

Call us for more information and discuss your individual requirements with HEL-WACHT.

Contact us now