Public sector
Carrying out the necessary control tasks, we assist municipalities, authorities, ministries and the public sector. Our experts offer advice in questions of public order as well as security services and technology. With a balanced cost-performance ratio in outsourcing, we support our authorities with the professional implementation of concepts in nearly all security matters for the public space.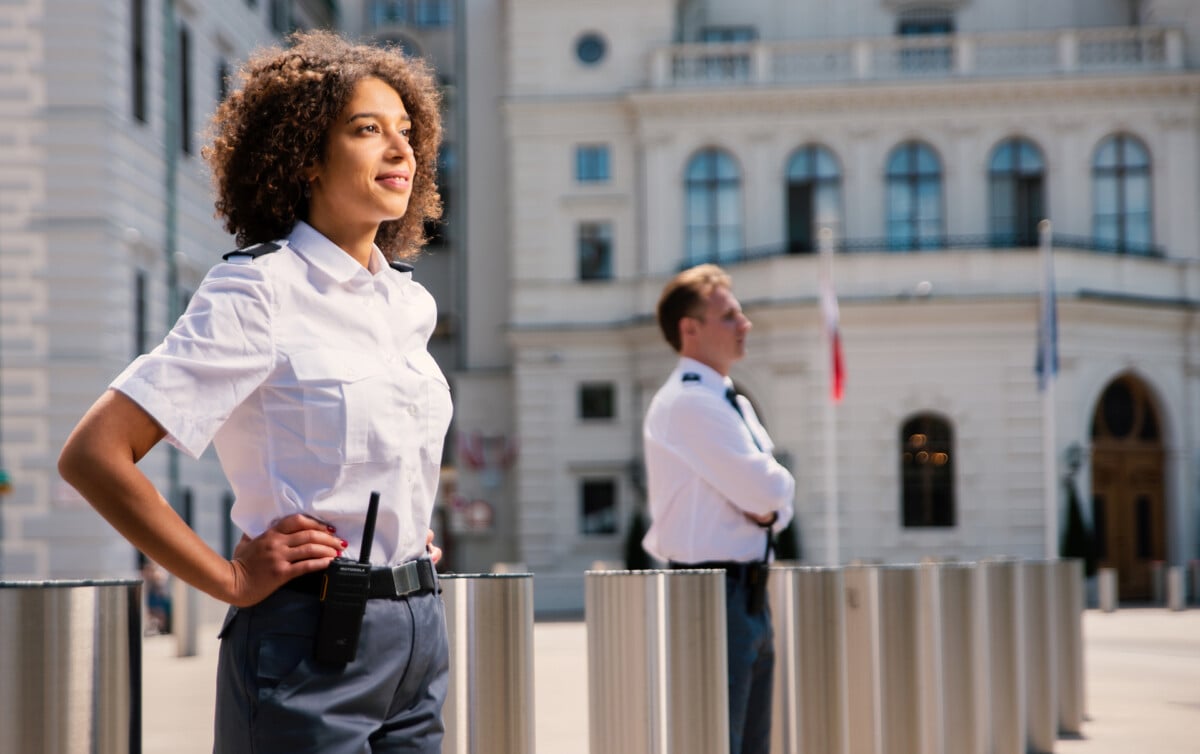 Public order and security by presence
Preventive security in the presence of HEL-WACHT security staff. We exert a positive effect on the increasing need for security in encounter zones and shopping streets, take care of order in park grounds, cemeteries and game and sporting areas. We can also be found at tent parties and district festivals as well as flea markets. We are only the push of a button away from our clients.
Traffic safety – roads, parking and railways
Our security staff in traffic control stand out with responsible and polite behaviour and are experienced in traffic control. They create a confident impression, are trained in legal bases in force, accident regulations, first aid and radio regulations. They provide for the safety of construction workers, passers-by and car drivers and ensure a safe traffic flow.
Short-term parking management
HEL-WACHT's security staff are also experienced in controlling stationary traffic and short-term parking management. The most important aim is the correct use of parking to provide visitors by car and bus with an orderly parking situation in parking spaces. Professional parking management includes parking ticket management, emptying of parking meters as well as collection of fees and fines.
Get a quote.

Call us for more information and discuss your individual requirements with HEL-WACHT.

Contact us now