Industry & production
As a security service provider, HEL-WACHT assists industrial and production facilities in maintaining security and order to prevent hazards and damage caused to the facility and its employees. In securing industrial and production facilities, it is essential to protect plants or company premises against unauthorised access, and to prevent unauthorised objects from being smuggled in and out.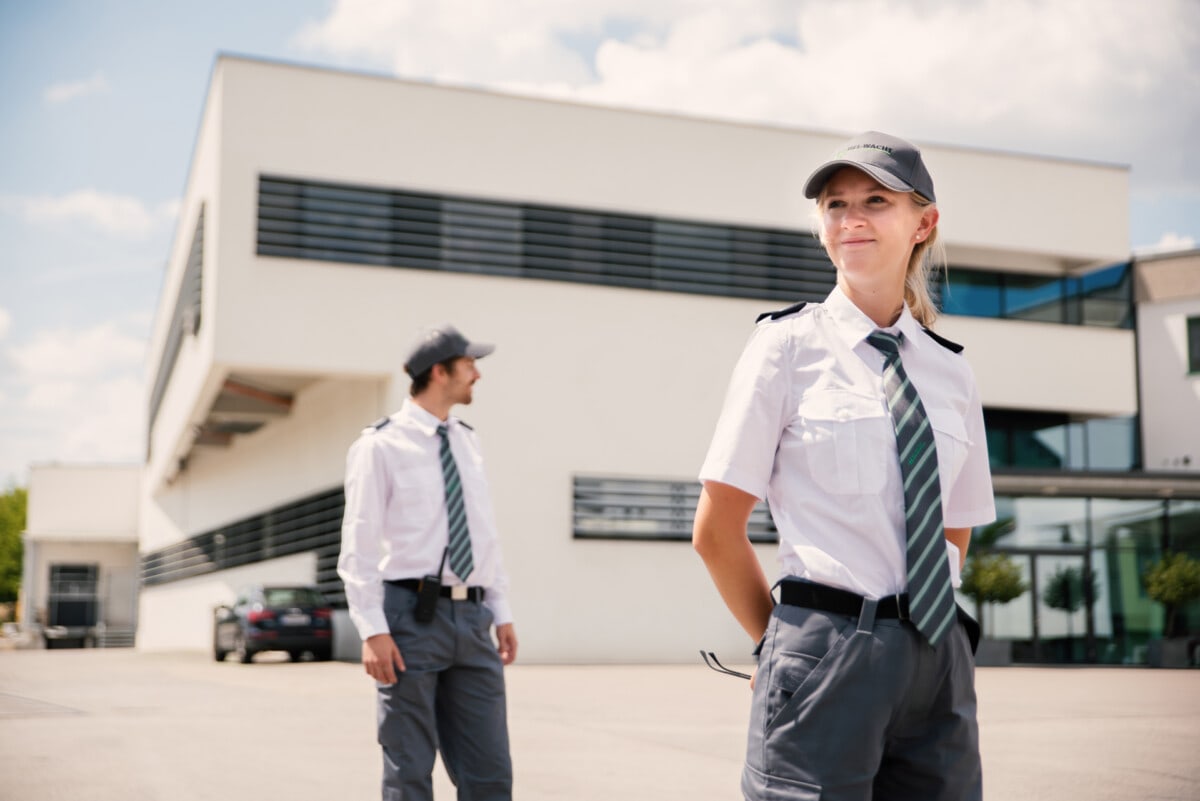 Prevention has the highest priority
To us, plant protection means that you fully entrust us with the protection of your industrial and production facility. With this attitude, HEL-WACHT has been a security partner of many years for many companies in the pharmaceutical, food and chemical industries as well as energy providers or logistics enterprises.
HEL-WACHT offers its clients – as needed – holistic and economic security solutions. From receptionist to security officers, we are available around the clock for all persons having authorised access. Our security service staff monitor 24 hours a day incoming alarm signals, and our mobile services control the property at regular intervals, and cause-related in case of an alarm. In addition, with our guard control system we offer a modern communication and documentation tool, enabling the client to contact us in any form possible, documenting all processes and available to the client online with great transparency. We are transparent like glass for you.
Get a quote.

Call us for more information and discuss your individual requirements with HEL-WACHT.

Contact us now