Your armed security service
Security staff who carry firearms
Armed property protection for preventive security
Our armed security service fulfils all official regulations. Our staff have been checked for reliability and personal suitability by the competent authorities and, of course, hold valid arms licenses. Our carefully selected security staff are highly aware of their responsibilities and take a cautious and level-headed approach.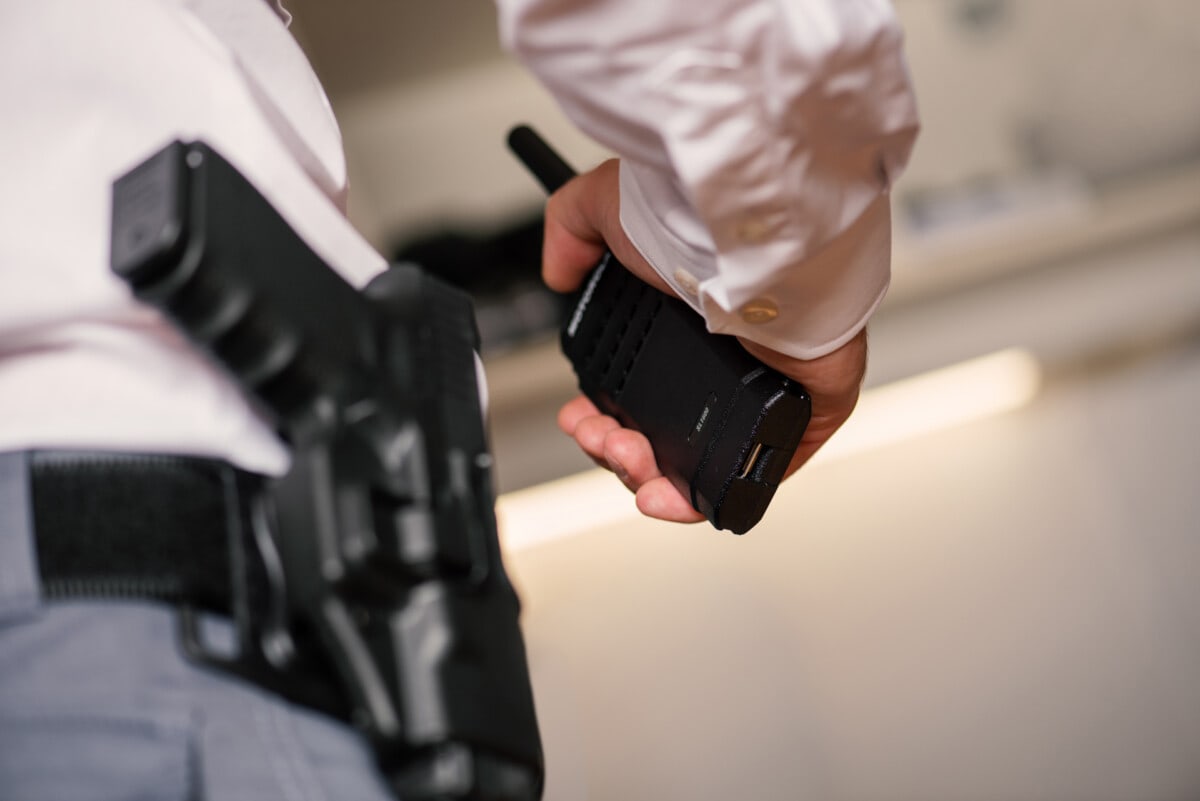 Get a quote.

Call us for more information and discuss your individual requirements with HEL-WACHT.

Contact us now

Did you know?

In case of high insurance values, insurance companies request the risk of assaults, e.g. at jewellers, banks, value deposits, to be minimised because of the high damage sums involved. This can be done by constructional measures, e.g. gate systems, or with the help of security staff carrying firearms. The aim of the measures is to make the escape route incalculable for the offender.