Trade & industry
In trade, from jeweller's shops, fashion shops to department stores, we take care of increased security and support our clients in the enforcement of house rules. Apart from classical security tasks, such as doormen with access control or store detectives with video surveillance, HEL-WACHT's security forces also perform service tasks in trade, such as staffing welcome centres and/or info points or monitoring to keep escape and emergency routes clear.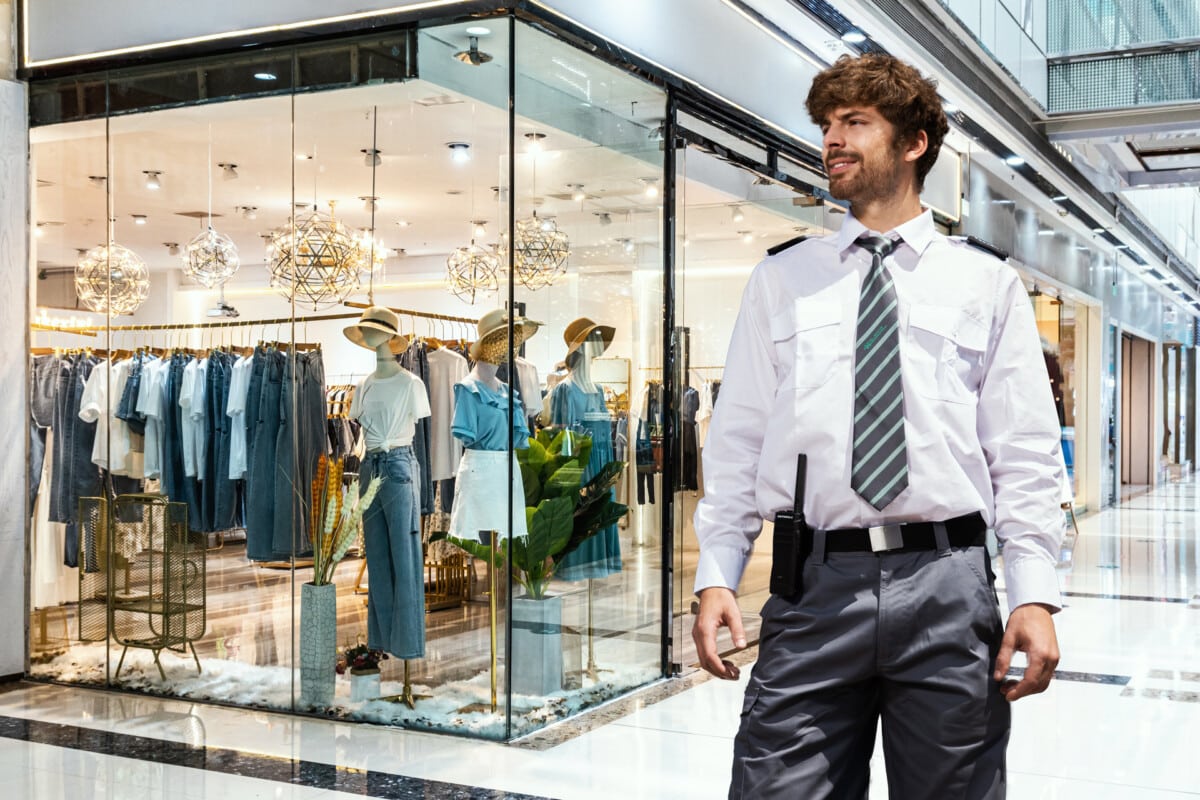 Increased security for shop owners, employees and customers
With trained security forces, HEL-WACHT makes a contribution to the preventive increase of safety standards in trade and industry.
As professional service providers, our staff work with all existing in-house technical security equipment, irrespective of the manufacturer or installer. We monitor for you different alarm systems from video, access, fire up to burglary alarm systems, or regulate access and guard the delivery of your goods. On request, we connect your security centres and/or your alarm systems to our EN certified alarm receiving centre and ensure fast und smooth de-escalation and intervention procedures.
Get a quote.

Call us for more information and discuss your individual requirements with HEL-WACHT.

Contact us now