Your direct alarm connection and alarm tracking
All security services regarding your alarm system.
Direct alarm connection and alarm tracking
What happens if alarm equipment or alarm systems trigger an alarm? To monitor the systems, HEL-WACHT not only connects burglary and fire detection systems, remote video monitoring or personal emergency calls to its own 24/7 emergency control centre (certified pursuant to EN 50518) but also provides quick help in cases of emergency to take the appropriate ensuing measures of alarm tracking, monitoring and alarm on-call duty by HEL-WACHT!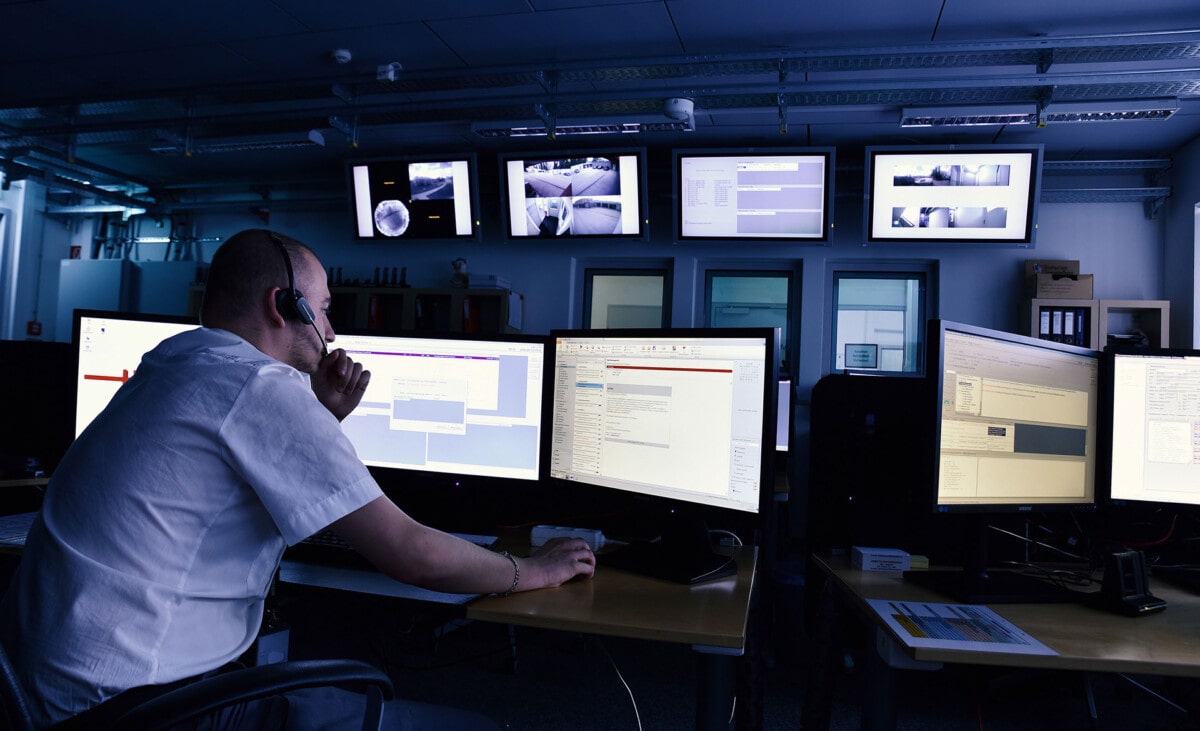 Get a quote.

Call us for more information and discuss your individual requirements with HEL-WACHT.

Contact us now

Did you know?

In addition to HEL-WACHT's alert capabilities, we are pleased to set up a spare key deposit with key delivery, if needed. You thus prevent high costs for locksmith services. Our dispatching service receives the calls of your customers outside your operating hours, immediately transmits time-sensitive information to your service staff (e.g. to deal with urgent disturbances with your customers) or provides such information on the next working day. We are there for you 24/7.